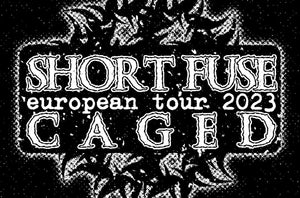 Short Fuse Announce Europe Tour with Caged
Stoked to announce that Short Fuse is hitting the road with their friends in Caged for an upcoming Europe tour in April. Check the following dates and see them there!
4/22 La Spezia Italy
4/23 Marseille France
4/24 Montpellier
France
4/25 Paris
France
4/26 Ghent Belgium
4/27 Ieper Belgium
4/28 Tongeren Belgium
4/29 Hamburg Germany
4/30 Munchen Germany
Follow
Short Fuse
on instagram for updates and details.
---