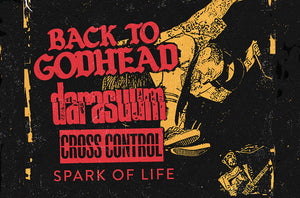 New Age Showcase Show at Programme Feb 11
Hey everyone!
We're are so excited to be working with the heart of hardcore in southern California, Programme Skate & Sound in Fullerton to present:

Back to Godhead
Darasuum
Cross Control
Spark of Life 

Saturday February 11th
All ages
7PM
$10

Facebook event

If you are asking yourself "Darasuum & Spark of Life, on New Age"? Stay tuned for the official announcements. Shhhhhh! 

---