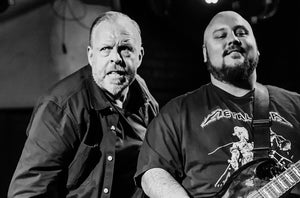 Dear Furious Confirm New Studio Dates.
Our own Dear Furious have just confirmed they are returning to the recording studio this November to work with long time friend of the band and producer Paul Miner.
"We really just want to get in and get back at it," says vocalist Isaac Golub. "It's been too long and we have so much we want to get done right now. We are gearing up for a pretty busy 2020 and this is just the start of what we have planned."
This will be their official return to the studio since taking on new bass player Jai Hansel (Outspoken/Blood Days).
Dear Furious plays this Sunday October 27th at the Garden Amp in Garden Grove, CA with Agnostic Front, Prong, One Choice and The Eulogy. (
event page
)
Photo: Forrest Locke
---